Our Team – Leaders in our field.
Our commitment to excellence begins with our employees, customers and partners. Our teams combined expertise and continual focus on achievement through environmental commitment, technology, state of the art machining, development and training ensures that our customers get what they need to increase their yields and lower their bottom line cost.
Contact us to let us help you improve your bottom line. Together we can make it happen!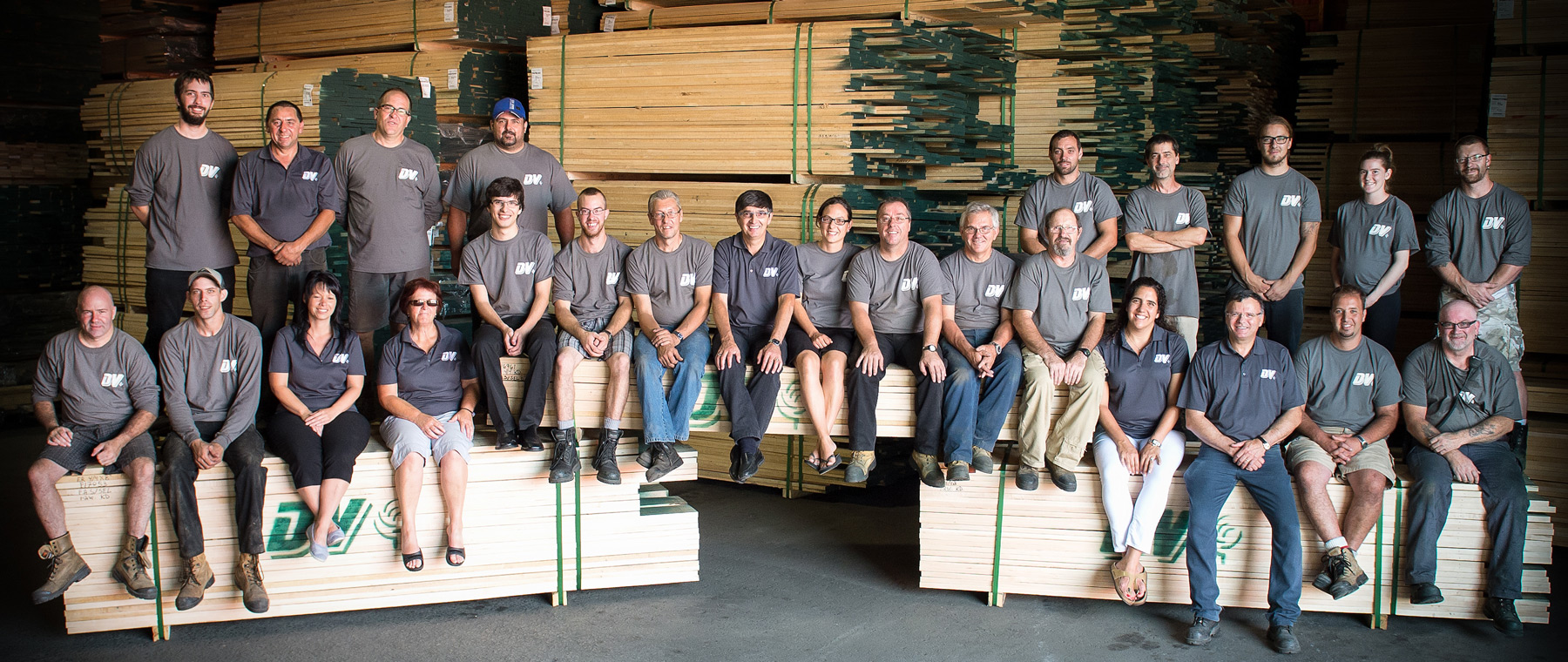 What sets up apart
Outstanding service, dedicated multilingual staff with locations across the globe, environmental commitment, guaranteed supply and excellence in production make DV Hardwoods an undisputed leader in the hardwood lumber sector.
DV Hardwoods promotes competence and believes that personal human accomplishment is crucial to success. Our customers are our prime focus and no stone is left unturned to ensure customer satisfaction.  Interactions with customers must always be in a positive light.
At DV Hardwoods we believe the key to success in today's market is to understand our customers needs, accommodate them and develop long-term partnerships. Our knowledgeable, experienced and diversified lumber sales professionals allow for us to provide a unique, integrated approach that can help manage customers' hardwood needs.
Our Facilities
With locations within 100 km of the port of Montreal and close to the US border DV Hardwoods installations are well situated to cater to the North American and Global Markets.
Fassett
Drying, grading & distribution facility with ripping, surfacing & dimension capacity.
Drying Capacity 12 M Board Feet / Year
Thurso
Lauzon resource forestiere sawmill (LRF-T) exclusive partner.
Production capacity of 40M board feet per year of quality Canadian hardwoods
Ripon
Manufacturing decking, siding, custom flooring.
Drying capacity 12 M board feet per year.
Ripon – Thermo- Treatment kiln.
Offering both custom service and thermo treated products.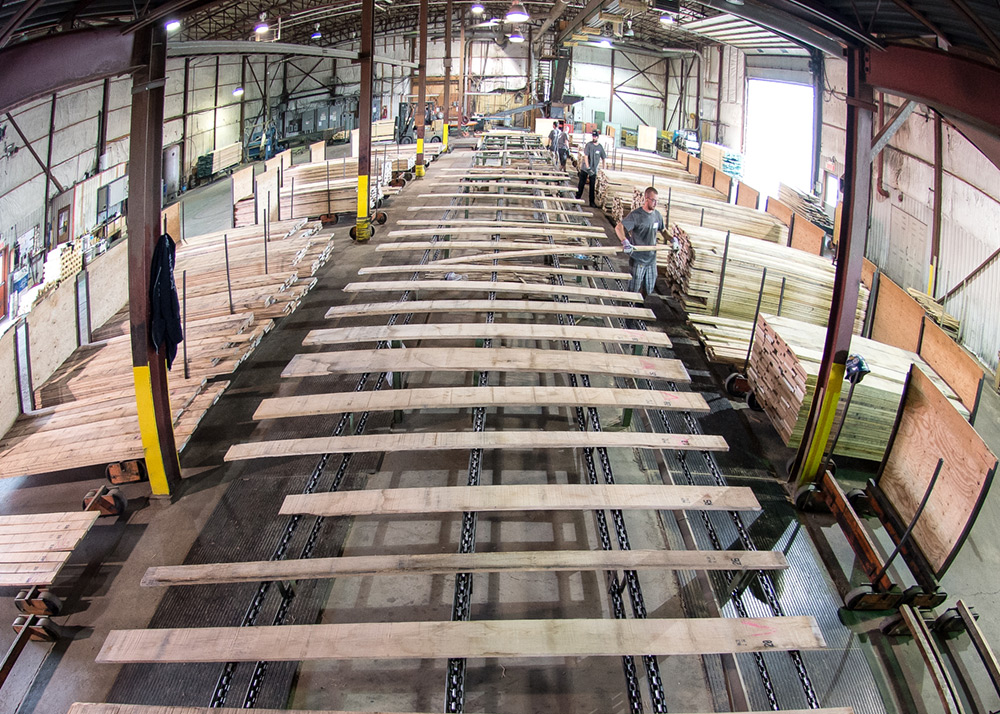 Hardwood strategies &
customized solutions for lasting partnerships
DV Hardwoods grades lumber based on NHLA Rules. We understand that not every product fits every need. We can offer customized solutions based on our customers individual needs. DV Hardwoods takes a team approach to advising our customers on the right strategies and products in hardwood selections by understanding their needs, developing win-win solutions and improving their bottom line.
Sorted to width, color or length
We can sort lumber to width to optimize your production yields. We can also offer specific lengths and color sorts to meet individual custom production requirements. All this equals improved yields for our customers.
Ripped to width
We can offer ripped to width products to improve yields. We customize our production to your specs.
Cut to Size
We can offer cut to size (ripped and chopped), color specific products to meet exact specifications. Controlling production and manufacturing allows us to supply a quality consistent product.