Thermal modification is a chemical-free controlled process using high heat to alter the wood's cell structure.
Thermal modification requires no chemical treatment and improves dimensional stability of wood substantially, creating a unique hardwood lumber that can be used in a variety of applications. Thermally modified lumber has the added benefit of a beautiful brown hue while still showcasing wood's natural grain.
The Process
Modern thermal modification is carried out by gradually heating wood up to the temperatures of 160 and 246 Degrees Celsius in special heat chambers made of stainless steel under anoxic conditions. The heat removes organic compounds from the wood cells, changing both the physical and chemical make-up of the wood.
Treatment requires no additional usage of chemicals thus producing an ecologically friendly alternative to chemically treated wood.
4
Naturally Chemical Free
No added chemicals are used in thermally modifying ThermalE hardwood lumber, making it ecologically friendly. Thermally modified lumber is durable, and verified to be resistant to mold and fungus in independent studies, making it usable for exterior application. ThermalE can be used as a replacement for some chemically treated products.
Ecologically Friendly & Sustainable
ThermalE respects the highest green environmental standards. It can be transported, handled and machined safely, with no negative environmental impacts. With our commitment to responsible sourcing and sustainable forest management, ThermalE is a sustainable green wood product.
Aesthetically Pleasing
Thermal modification-treatment results in rich brown hues, varying from amber brown to a dark brown, depending on the wood species being thermally modified. ThermalE lumber is comparable in coloring to exotic woods, while ensuring the use of domestic North American Species.
Naturally Resistant and Durable
The thermal modification process removes naturally occurring sugars for insects and pests, resulting in lumber that is naturally decay resistant.
Greater Dimension Stability
Natural movement compared to traditional kiln dried hardwoods is up to 50% less with ThermalE the molecular structure of the wood which gives it greater dimensional stability. Thermo wood develops a greater resistance to warping, swelling or shrinking regardless of variations in temperature and humidity.
The Products
ThermalE is available in thermally modified poplar, thermally modified hard maple, thermally modified Red Oak and thermally modified ash.
Available thicknesses
4/4, 5/4, 6/4, 8/4
ThermalE is typically shipped rough sawn but can be ordered surfaced, straight-line ripped, or pulled to width. Please talk to your salesperson about your specifications.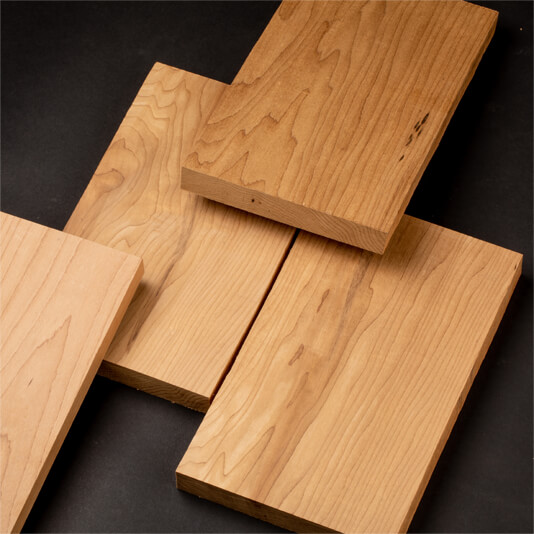 Sustainability of ThermalE
ThermalE modified wood – a sustainable alternative to tropical hardwoods
Tropical hardwoods can be a challenging choice when you are trying to choose wood products that are both durable and sustainable. ThermalE by DV Hardwoods gives you a new choice that has the beautiful wood grain and durability of tropical hardwoods but is a sustainable product and excellent green building material.
Tropical hardwoods are a desirable material for residential and commercial projects in both interior and exterior applications. Tropical hardwoods are durable, hard, and decay resistant. They appear to be the ideal material, yet the impacts of using even some certified hardwoods can be substantial, leading to threatening some of the most critical ecosystems on earth.
Until now, readily available substitutes for tropical hardwoods were usually lacking in performance and durability. Why use lumber from a tropical rainforest if there is another choice? We argue, a better choice.
The main environmental advantage of thermally modified lumber is it can be used for applications that require high durability like Ipe and other imported hardwoods but can be manufactured in North America using North American wood species.
Once hardwoods have been thermally modified, they rival imported tropical hardwoods for strength, durability, and stability.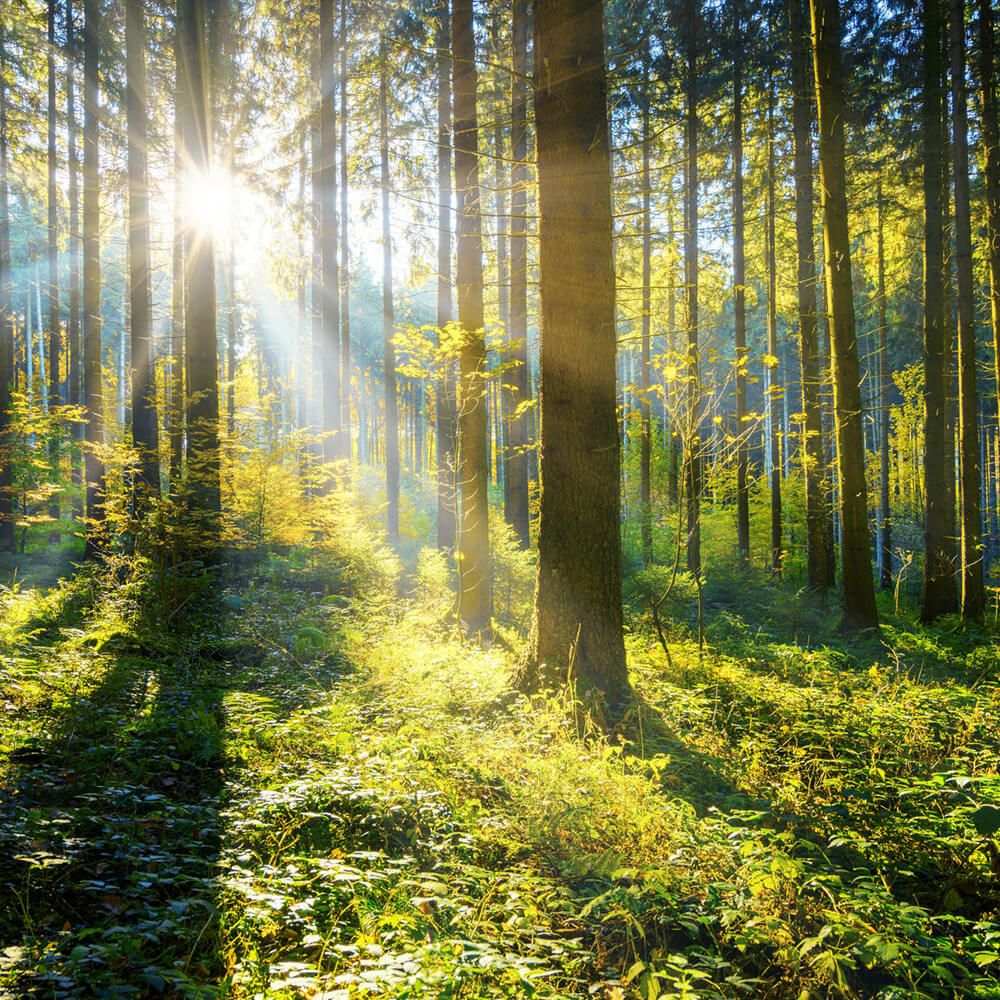 The Keys to Sustainability of ThermalE
Responsible sourcing of North American hardwoods.
All of the hardwood lumber used to make ThermalE incorporates responsible and sustainable stewardship practices.
DV Hardwoods is Committed to Sustainable Forest Management.
When our customers buy lumber from DV Hardwoods they can take comfort in knowing our policies are designed to protect the forest for generations to come. Whether our own production or lumber purchased from our partner mills, we only choose lumber sourced from sustainably managed forests.
Thermal-E is produced by a certified member of the Quebec Forest Industry Council (QFIC)which ensures that quality adheres QFIC strict guidelines to assure the customer of consistency in physical properties.
Canada & United States Commitment to Sustainable Forestry Practices Confirmed.
There is less than a 1% risk of any illegal wood entering the hardwood supply chain from the United States. This is based on independent peer-reviewed data from the 2008 "Assessment of Lawful Harvesting & Sustainability of U.S. Hardwood Exports" study commissioned by the American Hardwood Export Council. This study was reviewed and reaffirmed in 2018. United States hardwoods are legal and sustainable in line with all relevant international standards.
Canadian forests are mostly publicly owned and managed based on scientific research and rigorous planning. Canada's strong system of forest laws, monitoring, and enforcement ensure sustainable forest management across Canada. Click here for more information.