With ThermalE modified lumber, the design possibilities are endless.
Best Interior Applications
ThermalE's outstanding dimensional stability and rich brown color enrich any interior hardwood application.
The thermal modification process strengthens the molecular structure of the wood, resulting in greater dimensional stability. ThermalE has a greater resistance to warping, swelling, or shrinkage despite temperature and humidity changes. These physical characteristics make ThermalE excellent for many interior applications.
Uses
Flooring
Three Season Decking
Cabinetry
Custom Bathroom Features
Doors
Window frames
Moulding
Furniture
Interior Paneling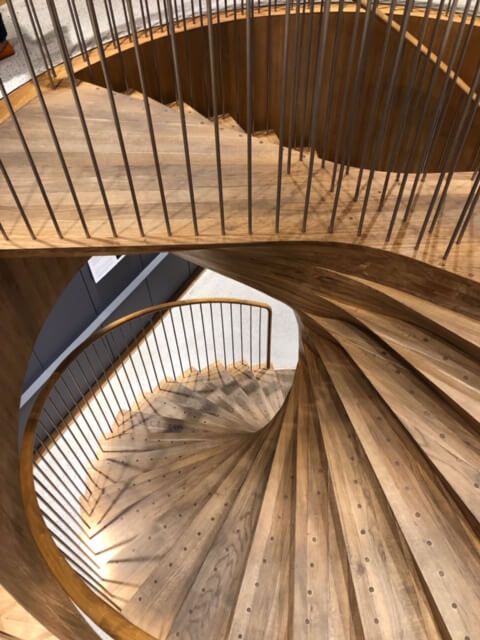 Best Exterior Applications
The same thermal modification that creates a dimensionally stable wood also alters the wood's cell structure by removing the sugars typically present in wood, eliminating the food source for insects and fungi. The resulting wood is no longer desirable as food. In addition, thermally modified wood becomes hydrophobic water.
These physical changes all combine to create a decay resistant hardwood, without chemicals or the use of tropical hardwoods. ThermalE is a green alternative to chemically preserved woods and tropical hardwoods for exterior uses.
Uses
Fencing
Decking
Garden and Deck Furniture
Patios and Pergolas
Siding / Cladding
Rainscreen Systems
Porch Flooring
Shutters
Window Framing